Those sharpsuited The Overtones are back with a new single and album and Reveal were lucky enough to get some five on one time with the band.
If you guys are anything like Team Reveal you'll have heard The Overtones new single "Loving the Sound" all over the radio and may even have it stuck in your head right now!
We asked the boys about their new album Higher as well as a few more probing questions to really get to know these beautifully dressed and perfectly tuned lads.
Turns out Essex boy Darren has a bit of a thing for hi top trainers and Mike's pet peeve is noisy neighbours!
Mark couldn't wait to show his his secret talent – a tongue…thing – but the other boys didn't seem too impressed.
Timmy told us about his highlight of the year so far, meeting his idol Stevie Wonder:
"When we met him I felt like I was literally meeting the closest thing to musical God!"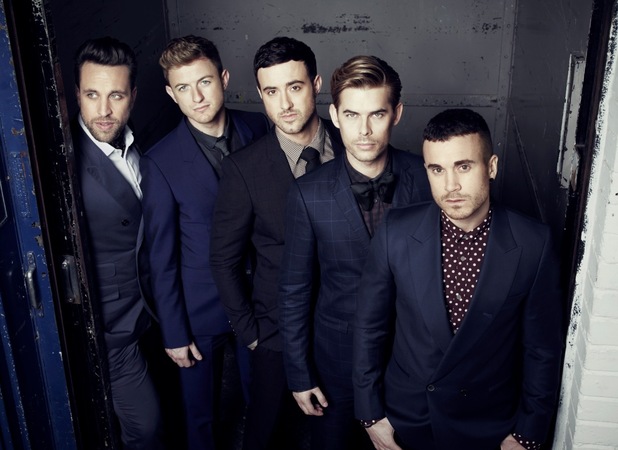 Lachie explained why the boys feel so at home on stage singing to thousands of people:
"There can be a lovely ease on stage because everyone of those 3,000 people in that space want to be there because they like your music. It's so cool standing on the stage seeing those smiling faces!"
We even got a demonstration of Darren's original (patent pending) "Itsy-Bitsy Spider" handshake!
[su_youtube url="http://youtu.be/sps6JBZqC0Q"]
---
Published: 28th September 2012
Author: Sophie Tighe
Source: Reveal